october 31st 2020
every time i can log into my ftp server to update this site, i am amazed. im afraid that one day, i'll try to log in and be locked out forever. i love owning my tiny island of internet. no one can take this away.
its halloween :) one of my favorite nights. something unexpected and spooky always happens to me.... this year i'm going as Clemetine for ESOSM ...but really just as myself.
im sliding into a funny place where i do a 'good job' commercially but on the inside i feel a little empty. some of it is my depression, most of it is because i dont have anything i WANT to work on. i always feel like my best self when i'm working on something creative. a dry/empty spell is always hard. but i've been here before and i know it will end. i might have to turn a new leaf but then i will be excited to get to work.
are you still checking in on me? can you read me? i can feel you. some of you im glad are here, some of you know that you have no business on this page and you should go away.
my wine label with papa eric: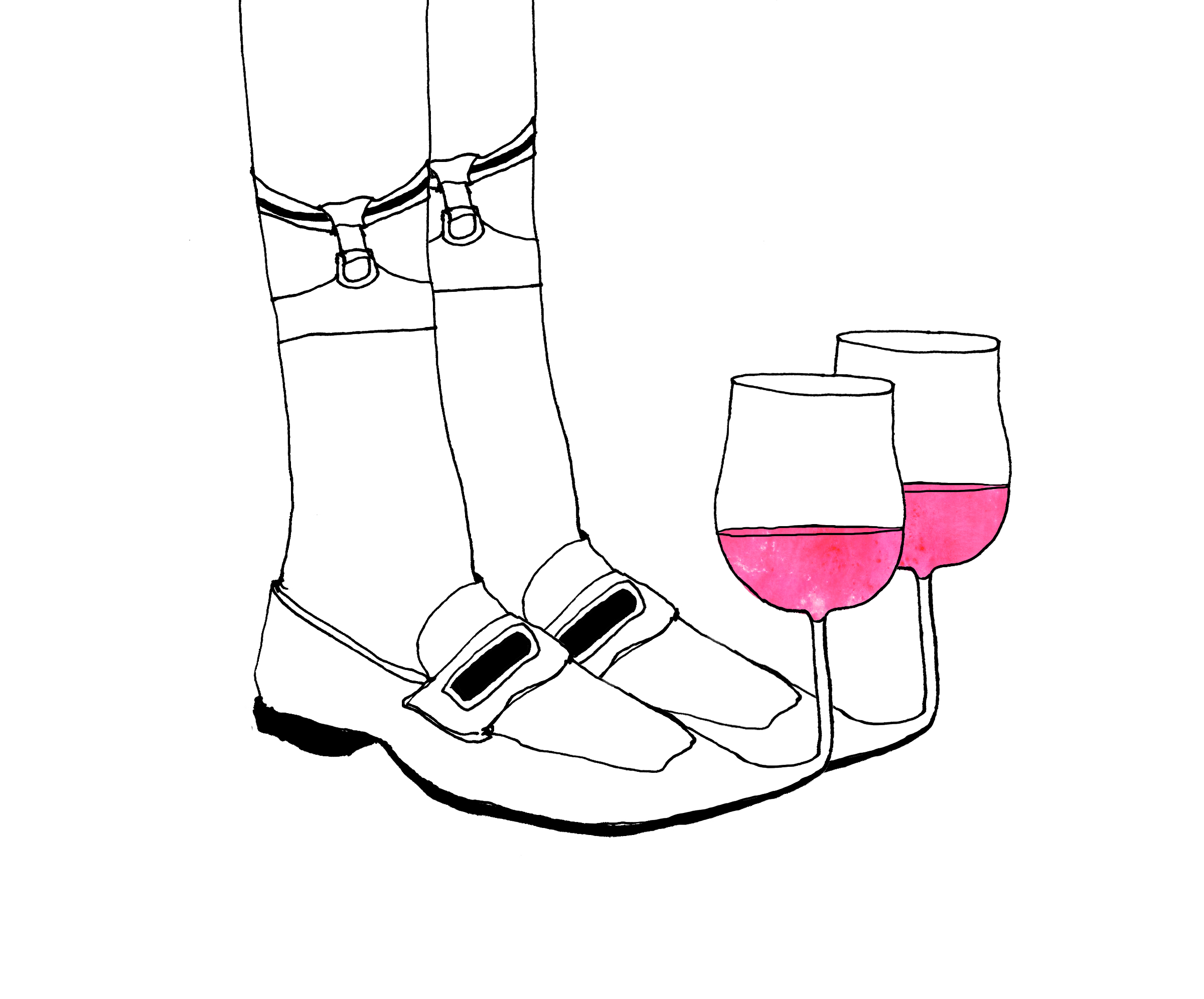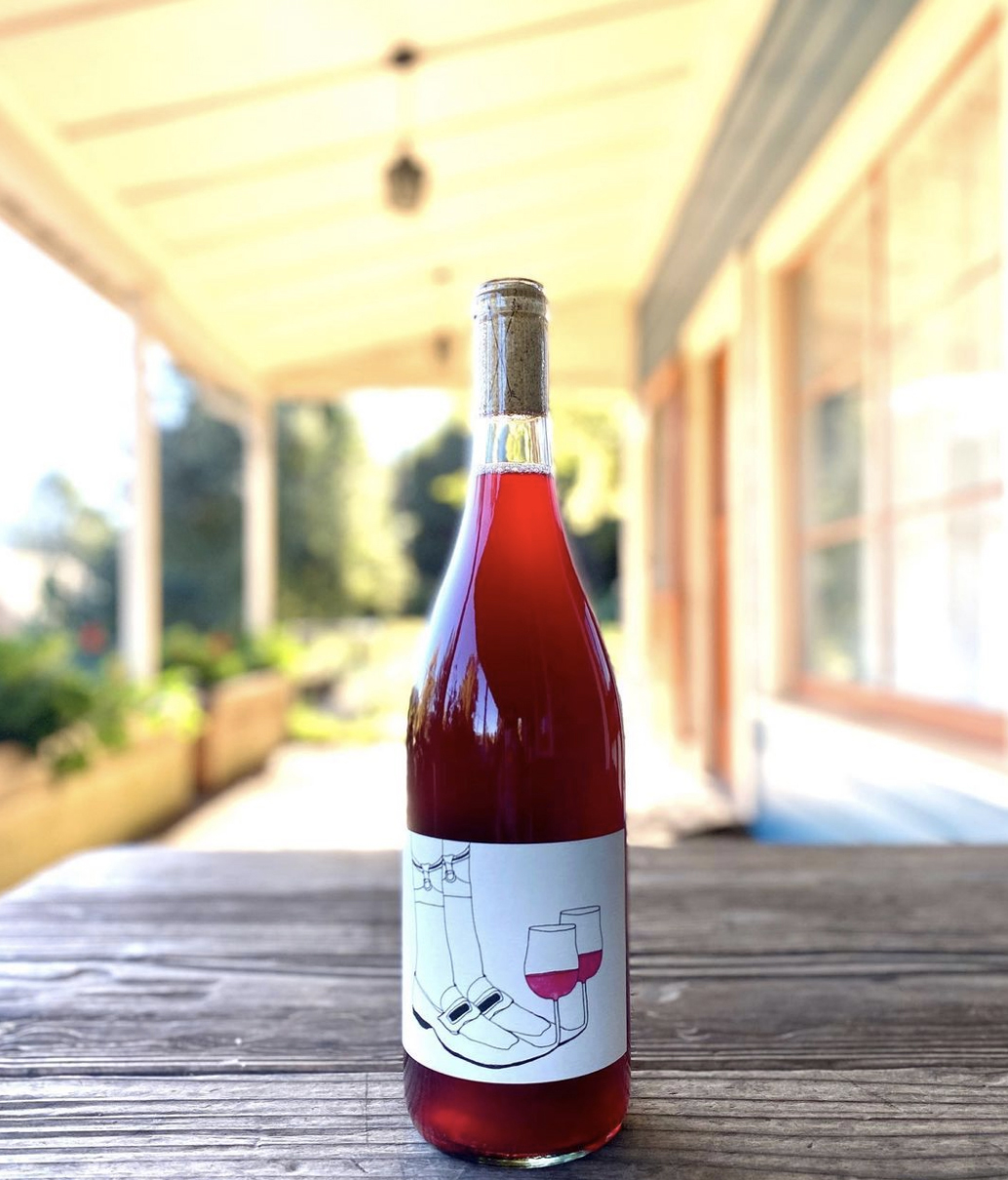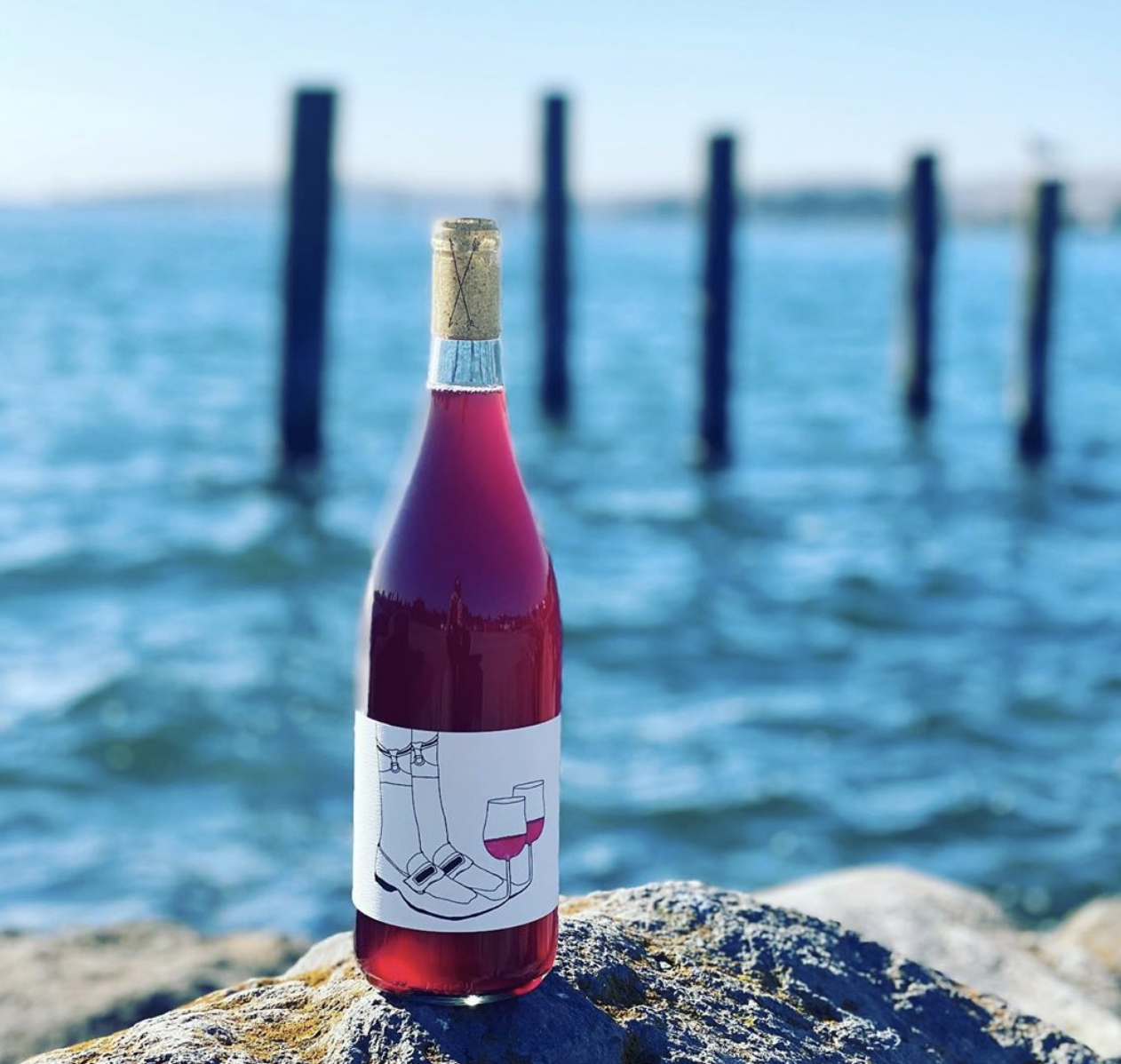 october 16th 2020
i deleted instagram last night because i was snooping too much. this morning i checked the stock market instead. its down, guys. its down. but my stocks are only good if i keep them for at least 10 years so its cool its cool yeah, MY SOCKS ARE GOOOOOOD!
its raining really hard today, and my car's (i bought a used 2001 vitara w 67k miles) hard-top has a tiny leak. but HERES THE THING- it leaks right into the back-seat's cup holder :) a very slow leak, right into the plastic cup holder...right ...into...the... yeah. i'm still going to get it fixed, but i feel really appreceative that the leak is no hinderence to the car. its the little things, people.
a portrait of who ive been sleeping with for almost 30 years-
i think it would be cool to do other people's favorite stuffed-animal portraits. i will not tell you his name
for breakfast im having coffee and peanut m&ms and OATMEAL it was GROSS.
october 14th 2020
oh i miss my family a lot during fall.i have some really good memories of being a kid in ohio during fall. i could get in my car and go home but i have some work to do today. i want to live in my parents basement or be a cow in a cow-sanctuary. i ate too much steak this week. in my dream, i was pushing my cats around in a shopping cart. they got out and i cried, i lost them. everything is SO messed up, im turning the other cheek with no remorse. i need a new film camera.
october 6th 2020
last night meetka cooked hungarian soup for us all. i had therapy in the morning and popped open a Ramune for lunch. someone told me to watch the 'The Gleaners and I', an Agnes Varda film. i'd never seen an agnes varda movie, but i know she is revered as a 'great artist' so i figured i wouldnt understand her work. i thought it would be 'too lofty' for my simple-illustrators' brain but the movie is about fuckin potatos. this is the agnes varda i had taken measures to avoid. i love potatos and junk. goes to show you that anyone can be a 'great artist' if you know the right people, or if people talk about you enough.
October 4th 2020
we all were the thinking the president was going to die. he's probably not.i read a book that took place in the near-future. in the book, the president was played by a team of 1000 people. they all lived in a bunker underground and controlled his every public-move. but he really only existed in public because he wasnt real, he as an illusion, existed only on screens and it took a team of 1000 people to control him for our eyes . isnt this just the truth though?
today i will find somewhere to draw someone wish me luck
October 2nd 2020
I'm facetiming with my main hang metka and told her i updated this site finally. we both think instagram is a bad bj. she has to update her blog. we are both going to squirrel rehab ASAP. im so sick of seeing my face and im so sick of seeing everyone elses.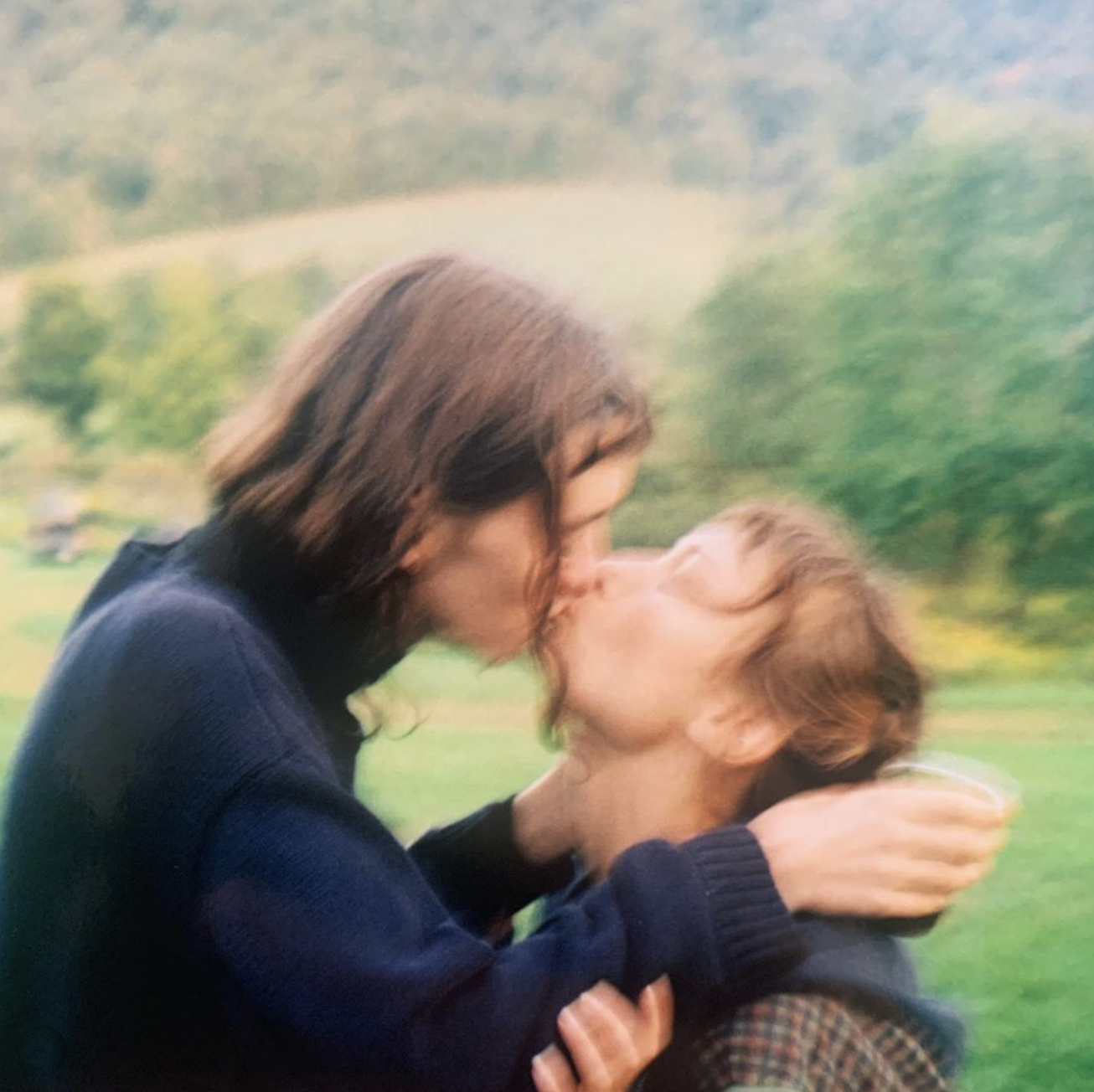 SEPTEMBER 30TH 2020
IT IS A MIRACLE I STILL KNOW HOW TO UPDATE THIS WEBSITE. i know how to use dreamweaver, cyberduck and remembered my passwords. WOW. the reason i remembered to update this page is because a normie found it, from a normie company, and wanted to hire me. the company actually seemed really cool. it provided higher-education resources for adults. i dont think i got the job but thats okay.
the whole world is different now, but inside of myself i am safe and stable. i learned good skills to weather bad storms. my heart and my mind are in my hands, and i take very good care of both.
my supreme shirt came out! working with supreme was great. great AD and communication throughout the entire process (lots of vetting). and i think the tee looks wonderful.
i'm going to work for them again they don't know that yet, but i do.
okay! i dont have much else to say now. i used to go so deep on this site lol fuqitol
justice for breonna taylor, fuck kentucky
xxs
Oct 20th
i moved out of my studio. its the first time in three years i have not had a studio. i think this is a good idea. if anything, i have less obligations in this world now. feels pretty good
on sundays i read the weekend NY Times and i take notes on all the illustrations used in the paper. i look up each artist and check out their instagrams and which art directors they worked with. then i stalk and follow the AD. i need them to see me.
i might get back into painting
SEPTEMBER 22nd 2019
i dont know who is reading this. i think some of my friends found out that i put pictures here.
today is sunday. sunday used to be my 'lazy day' but now it feels like every day is my lazy day. it feels like i have less and less control each day :) its like im watching myself turn to sand and i dont even want to stop it. my bed is full of sand anyways. dust to dust.
someone throw me some structure, would ya?? its been about...5 years. 5 years since i was in school which was the last time i had structure, other than court, and court could not last forever
having a studio feels like a waste of money since i dont use it.
SEPTEMBER 10TH 2019
Today after over 1 year i finally updated this website. the reason i keep this website is because I think one day instagram and facebook will be dead and this website will still remain because it belongs nowhere. this is my tiny piece of the internet and its controlled by me (and my domain name server, but whatever)
its fashion week again and i did a little drawing at some shows. i also collaborated with my friend Carly Mark's clothing line called Puppets and Puppets. carly is extremely special because something is wrong with her brain, too, and she makes art from it. we have been friends for about 5 years when we were whores who lived at sophies and josies and black market and niagra.
in late spring, i made a bunch of digital illustrations that looked airbrushed. carly wanted to license one to make into a print for her collection and said duh yes.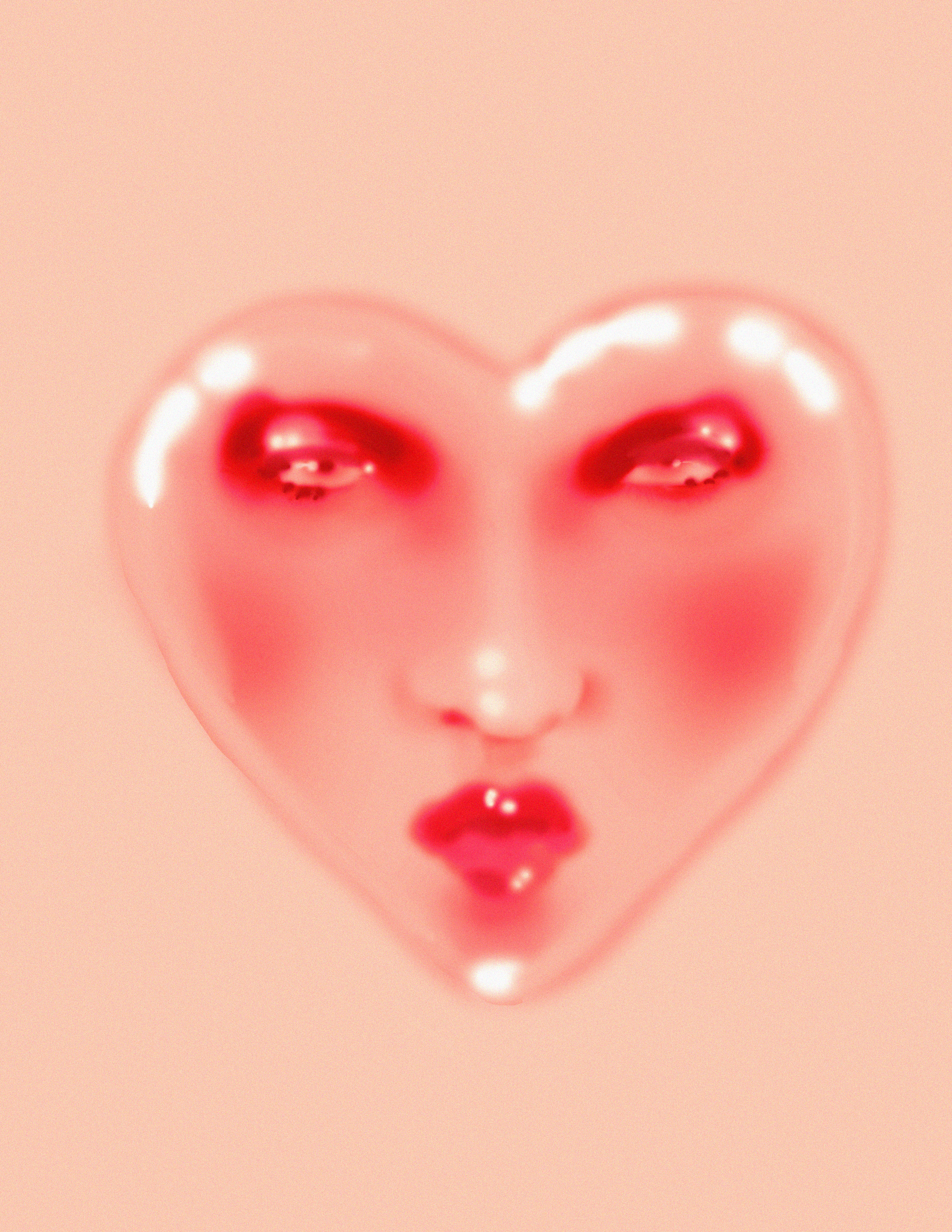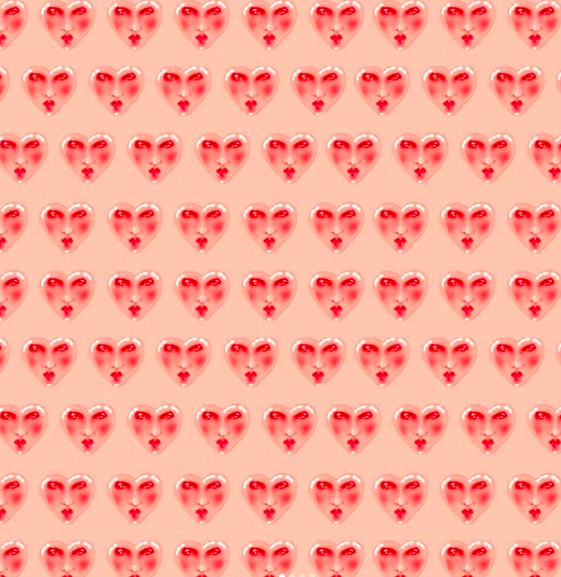 half of the time when i make something, i hate it 24 hours later. so to create something in May and have it live a second life in September was challenging for my brain. seeing this dress with my drawing on the runway felt like my drawing grew up and moved out into being an independent woman right before my eyes. i dont know her anymore. here she comes, there she goes. she looked amazing and shes getting a really positive response. thank you carly.
the day before the Puppets and Puppets show, i went to orientation/training for Court Watch. Court Watch is a non-profit that is the 'eyes and ears of new york city courtrooms'. what does that mean. well it means that sometimes in arraignments, the DA is an asshole. (sometimes, most of the time). So, in order to keep tabs and statistics on convictions, bails, warrants, charges, demographics, etc, Court Watch has their volunteers sit in court. we have a special paper to fill out with the information from each hearing. i plan to draw in court because i like drawing in court. drawing and collecting information.
i only went to the training, and its on me to schedule my volunteer hours. so lets just be sure i do that....